LAMINATED GLASSES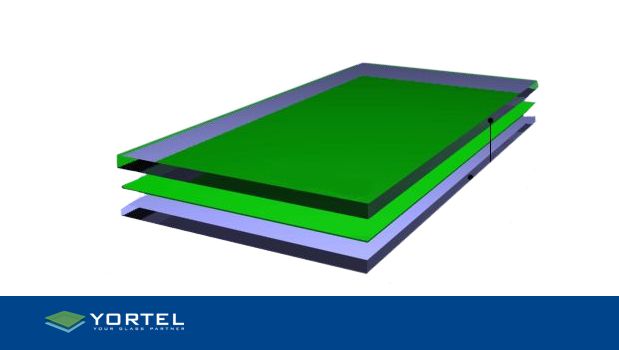 Lamegla is the trademark of laminated glass of Yortel.Produced by combining two or more panes of glass with polyvinly butyral (PVB) or ionaplast (Sentry Glas) interlayer(s).
When broken tends to keep splinters in place therefore minimizing the risks of injury caused by broken glass.Therefore it is called safety glass.Lamegla is produced under EN14449 standard.
Laminated safety glasses prevent (EN12600) or slow down (EN356) break-ins depending on the thickness of PVB,Ionaplast and glass and the extend of the attack.Therefore,it is recommended to use,
Shop windows,
Overhead glazing,
Glazing up to 80 cm above floor level.
Glazing from floor level to ceiling( without any frame in between).
Glazing in doors and glazing adjacent to doors as well.
Laminated glasses can be reduced up to 97% UV radiation, which causes fabrics to fade due to PVB and Ionaplast layers.If the UV transmittance is required for the places such as botanic gardens, the UV transmitted PVB and Ionaplast are available.